It is obvious that we see the importance of On Page SEO. People have realized on how important it is in bringing traffic to a website or blog.
But there are things that most people have not realized which are equally important, these are factors of it and which can help improve your web contents authority in a great way.
Besides, it is a tricky subject. It can help websites rank better in the search engines, but if not done correctly, it can actually hurt a website's Google Rank.
What is Off Page SEO?
It is the process of increasing the rank of your website by improving the authority and trustworthiness of other websites that link to you. The higher the number of authoritative sites linking to your site, the more likely it will be ranked highly by search engines such as Google.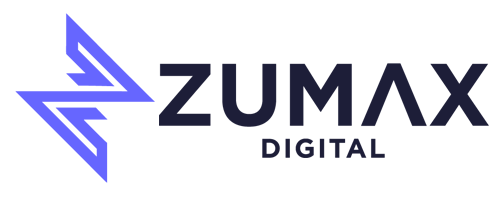 Difference between On Page SEO & Off Page SEO.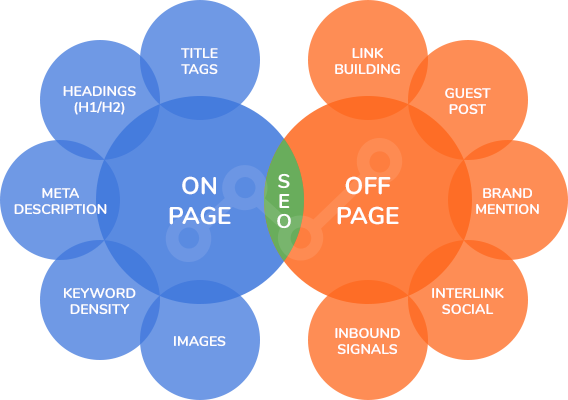 On Page SEO is the work you do to optimize your website so that search engines can easily understand what your site is about. This includes things like title tags, meta descriptions, and H1 headers. 
Off page SEO is the work you do to build up your site's credibility with search engines. Thats mean, this includes things like link building and social media engagement.
Elements of Off Page SEO
1. Link Building
Link building is the process of acquiring links to your website in order to increase the popularity and authority of the page. There are two main types of link building: white hat and black hat.
White hat link building, also known as ethical link building, involves finding websites that are relevant to yours and asking them for a link. Black hat link building involves tricking search engines into believing that you have authority over a certain topic or industry by creating links to your site that are unnatural or spammy.
2. Guest Blogging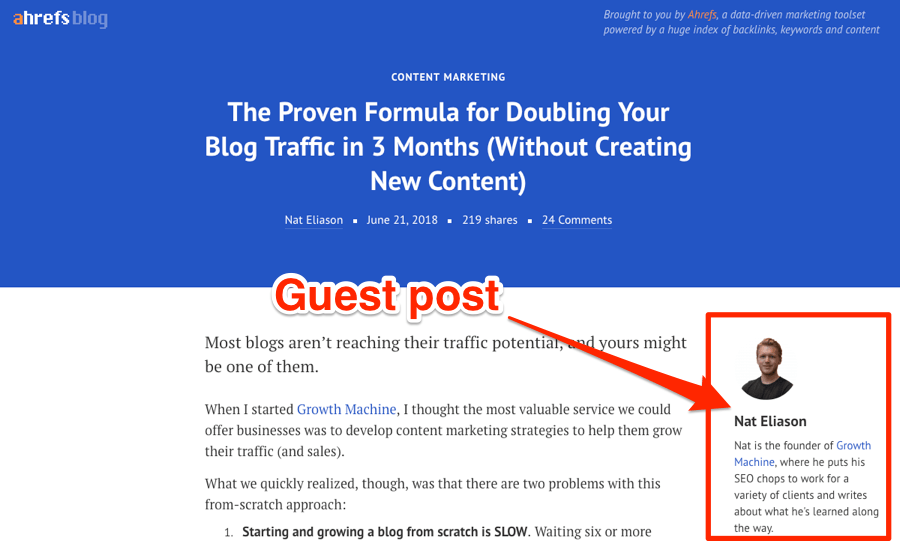 Guest blogging is when you write an article for another website, but you still keep the copyright of your content. It's a good way to get backlinks because other people are writing about you in their own words rather than just linking back to one of your pages.
The best part is that most sites are happy to have guest bloggers write for them because they want more content on their site!
Image Source: Ahrefs
3. Brand Mention
"Brand mention" is when you write about a product or service and mention a brand. Moreover, Google will reward you with higher ranks since referencing another business indicates you take them seriously.
4. Social Interlinking / Bookmarking

Social interlinking is a way to use social media platforms to drive traffic to your website. It involves using a variety of social media platforms (facebook, instagram, linkedin, whatsapp and etc.) to post links to your website. Thereby increasing the number of people who see your site and potentially click on it.
5. Inbound Signals (Links)
Inbound links are the way that search engines, like Google, determine relevance of a website. More inbound links to your site increase the likelihood that people will find you while searching for your business or services.
6. Business Directories
When you submit your local business to web directories, you're basically expanding your local SEO footprint. Besides, you will gain quality backlinks and boost your SEO. Moreover, create listings for your business and their social media accounts so that customers can easily find them.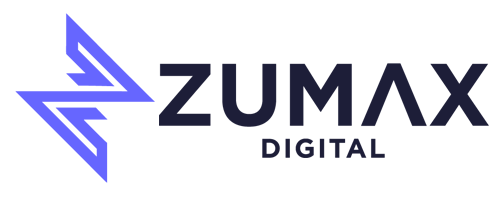 Conclusion: The benefits of Off Page SEO
By creating links from other websites back to our websites, we are giving Google an easy way to find our website through those links. If they see several sites linked back to ours, they realise it must be important to others, else why would they bother linking back?
We know you've got a lot on your plate. That's why we're here to help you get the most out of your website. If you want to be found by people searching for your products and services, it's important to have a strong off-page SEO strategy in place.
Our team will work with you to create a comprehensive plan for off page SEO, which includes:
– Content creation and curation
– Social media management
– Reputation management
Want more traffic on your site & business? Call us right away! What other off-page SEO recommended practises do you believe are crucial for enhancing organic search results? What do you think about the relationship between SEO and social media presence? 
Share This Blog: