How to choose best techniques of Digital Marketing?
Digital marketing is a great way to expose your company or brand to the world and bring in new customers and clients, but it is complicated and very competitive in this day and age.
#1 Search Engine Optimization (SEO)
SEO is a way to make your website show up higher in search engine results. This can be done in a number of ways:
– Made changes to your site's structure and content, such as writing great titles, descriptions, and keywords for pages.
– Build links through social media or other sites to connect with sites that have the same kind of visitors as you do.
– Making sure your site loads quickly so it shows up in search engine results faster than others.
#2 Content Marketing
Content marketing is one techniques of digital marketing that involves making and sharing media. It also includes publishing content to get new customers or keep the ones you already have informed. It's a simple way to connect with your audience and gain their trust because it makes you look like an expert in your field.
#3 Social Media Marketing (SMM)
Social media marketing is all about reaching your target audience through social platforms like Facebook, Instagram and Twitter.
1. Be consistent.
Post regularly on all platforms so that your followers know when you're online and what they can expect from your feed.
2. Post interesting content.
Don't just post links—share photos, videos, and other content that will get people talking (and sharing).
3. Respond to comments.
If someone interacts with your post or shares it with their network, don't ignore them! Reply back so they know their message was received and appreciated.
4. Use hashtags.
Hashtags are used to categorize posts on social media sites like Facebook, Twitter and Instagram. They help your audience find your content quickly and easily. You can use hashtags that reflect your brand or industry, such as #digitalmarketing or #digitalmarketingtips.
4. Share other people's content.
If you share other people's content on social media, it shows off your personality and helps build relationships with potential customers who might not know about your business yet!
#4 Pay-per-click Advertising (PPC)
Pay-per-click advertising is when you pay for each click on an ad on search engines like Google or Bing. PPC ads are the ones you see at the top of search engine results pages and on social media. Ads that appear at the top of search results are called sponsored listings and those that appear on social media sites are called promoted posts.
PPC Campaign as a techniques of digital marketing
When you run a PPC campaign, you bid for keywords that are relevant to your business. When someone searches for those keywords, your ad appears alongside other advertisers' ads. Your ad only appears if it's relevant to what the person was searching for—and when it does appear, it's shown in a limited number of places so that it doesn't get too repetitive or annoying.
This means that when someone searches for "digital marketing" they'll see your digital marketing's ad right there on Google or Facebook next to other digital marketng' ads (assuming they're paying for their own ad). The higher your bid is, the more likely it is that your ad will be shown first (or at least more often).
#5 Affiliate Marketing
Affiliate Marketing is when you promote products and services by earning a commission from sales that you refer to the merchant's site.
Types of Affiliate Marketing
The two main types of affiliate marketing are pay per sale and pay per click. With pay per sale, you receive your commission when someone buys something from your link. With pay per click, you receive your commission when someone clicks on your link.
Lastly, it also is an excellent way to earn extra money without having to create or sell your own products. It's also great for building authority in your industry, as well as driving traffic to your website. If you're looking for a way to get into techniques of digital marketing without spending any money, this is a great place to start.
#6 Email Marketing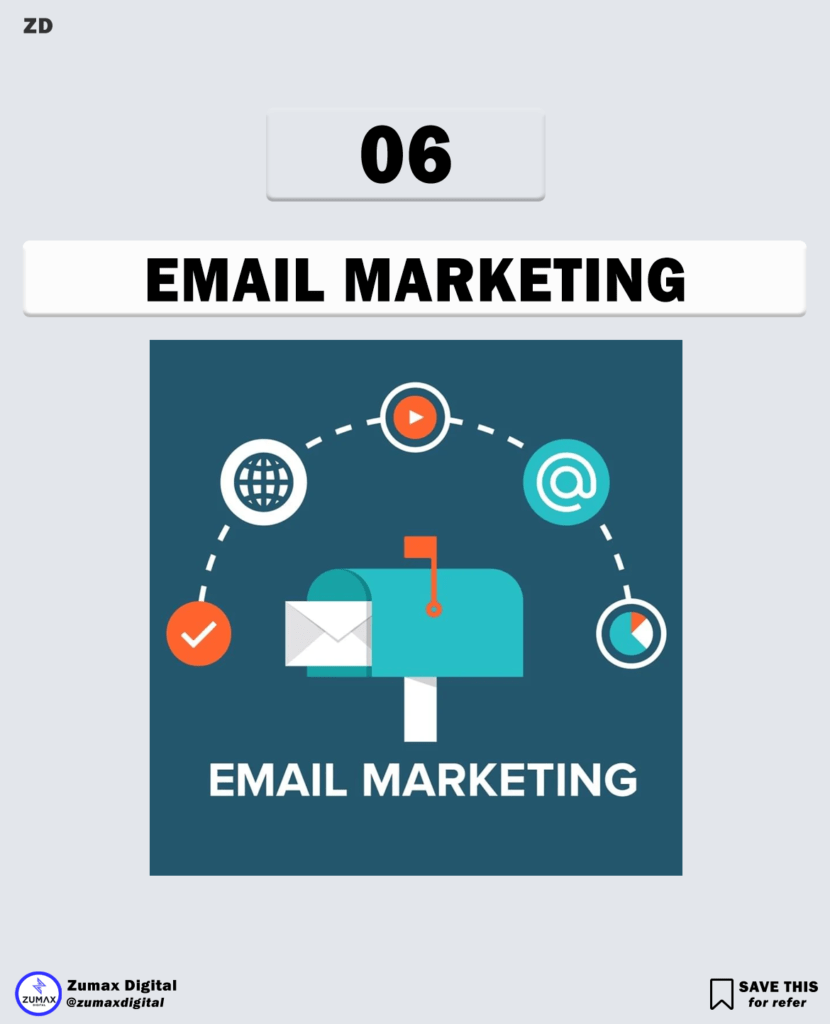 Email marketing is when you communicate directly with your subscribers via email to build relationships, drive engagement, increase sales conversions and loyalty.
Different Types of Email Marketing Campaign
Newsletters – Newsletters are an opportunity to provide tips, advice or other information about a product or service to subscribers who have signed up for it.
Promotions – Promotions include sales events and special offers for subscribers who have signed up for such offers.
Surveys – Surveys allow you to gather insights into how well your products or services are performing and what needs improvement.
There are a lot of other types of email marketing campaign yet.
How to make it effective?
1. Create an email list. You can do this by offering incentives for people who sign up for your mailing list. If you already have customers, ask them for their email addresses if they haven't already given it to you.
2. Write an email copy that will interest them and convince them to open your message and click through to your website. Keep it short and sweet!
3. Send out regular emails on a schedule (weekly, monthly) so people don't forget about you!
#7 Marketing Automation
Marketing automation helps marketers create automated campaigns that are sent out based on a set of rules based on data collected from previous interactions with people who visit their site.
Why Marketing Automation?
Marketing automation helps businesses organize their data, so they can make better decisions, increase their conversion rates, and save time.
How does it work?
When a potential customer fills out a form or clicks a link on your website, they become a lead in your CRM (Customer Relationship Management) system. This lead information can be sent automatically to your sales team and/or marketing team through email alerts, phone calls, SMS text messages, and more.
#8 Inbound Marketing
Inbound marketing is a strategy used to attract potential customers to your business by using content, social media, and SEO.
Customers are drawn to this techniques of digital marketing by giving them useful information through blogs and other forms of content. This way, the consumer doesn't need convincing—they already know what they want!
How Inbound Marketing?
Create high-quality content about your industry/business niche.
Share this content across social media platforms like Facebook and Instagram.
Optimize these posts for search engines so they come up when people are searching for related topics.
Monitor how well it's working through analytics tools like Google Analytics.
Who is the best Digital Marketing Agency?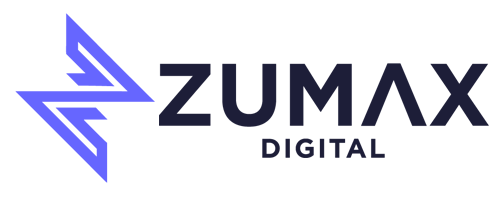 That must be us, Zumax Digital. We represents digital marketing services in Penang. Your competitors are figuring out different pathway of marketing and starting to reap the benefits. If you do not take advantage of it now, you could lose customers, sales, and your reputation.
That's why you should hire Zumax Digital to help with your digital marketing needs today , START NOW!