Creating a website is a crucial step for establishing an online presence. Canva offers a user-friendly solution for designing stunning websites without any coding knowledge. Whether you're a small business owner, blogger, or creative professional, this article will explore how Canva can enhance the web design services, specifically in Malaysia, by unlocking a world of creativity and efficiency. 
Streamline Your Web Design Process with Canva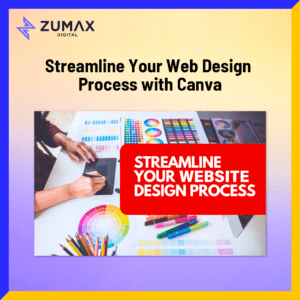 Canva simplifies the web design process by offering a wide range of pre-designed templates, eliminating the need to start from scratch. As a web designer in Malaysia, you can leverage Canva's vast library of professionally designed templates tailored to various industries and purposes. This saves you time and effort, allowing you to focus on customizing the templates to meet your clients' unique needs.
Create Visually Captivating Designs with Canva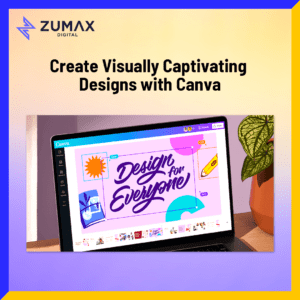 With Canva, you have access to an extensive collection of design elements, including fonts, icons, images and illustrations. Seamlessly incorporate these elements into your web designs to create visually captivating websites that leave a lasting impression. Canva's intuitive drag-and-drop interface makes it easy to experiment with different layouts, color schemes, and visual effects, enabling you to deliver visually stunning websites that engage and delight your clients.
Customize Websites to Reflect Brands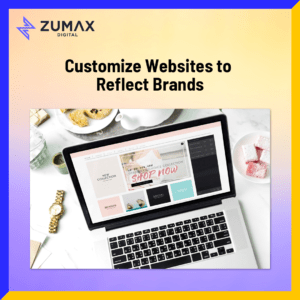 As a business owner, your goal is to create a website that accurately represents your brands. Canva offers a range of customization options, allowing you to tailor the design elements to match your brand identity, especially suitable for a start-up business. From selecting brand colours and fonts to incorporating logos and brand imagery, Canva empowers you to create cohesive and brand-centric website designs that resonate with your clients' target audiences.
Optimize for User Experience and Responsiveness
Canva understands the importance of user experience and mobile responsiveness in web design. Canva allows you to preview your designs on different screen sizes, ensuring that they adapt seamlessly to various devices. This feature is particularly valuable in Malaysia, where the majority of internet users access websites via mobile devices. 
Collaborate and Communicate Efficiently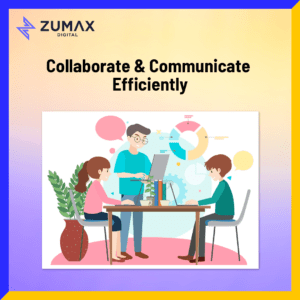 Canva offers collaboration features that streamline communication and feedback between web designers and clients. It allows other people, especially clients, to view and comment on the design, allowing real-time feedback and revisions. This enhances client satisfaction and improves the overall efficiency of the web design services.
Stay Up-to-date with The Latest Design Trends
If you are planning to maintain the website in the long-term, staying up-to-date with the latest design trends is important to delivering modern and relevant websites. Explore the latest web design trends, techniques within Canva, and apply them to your projects to create visually impactful websites that stand out from the competition in Malaysia.
By integrating Canva into web design services in Malaysia, you can also unlock a world of creativity and efficiency. Utilize Canva's diverse range of templates, customization options and collaboration features to streamline the web design process.
Pros and Cons
Even though Canva helped a lot new businesses or website design beginners in designing purposes, but there are few of the main considerations about its pros and cons:
Pro: User-friendly interface
Canva offers a user-friendly interface that makes it easy for beginner and non-designers to create professional-looking designs.
Pro: Extensive template library
Canva provides a vast collection of templates for various design purposes, including social media graphics, presentations, posters, logos and etc.
Pro: Customization options
Enabling users to personalize their designs, from changing colour and fonts to adding text, images and elements, users have the flexibility to create unique and branded designs.
Con: Limited design
While it may have limitations for advanced designers who require more control over design elements. Users may find certain design features and functionalities missing compared to professional design software.
Con: Template limitations
Canva may not always meet specific design requirements or cater to niche industries. Users may need to invest additional time and effort in designing templates to suit their unique needs.
Con: Branding limitations
Only available to access certain fonts, elements and brand-specific customization may require a premium subscription, which can be a drawback for businesses with strict branding guidelines.
Con: File format limitations
Canva exports designs primarily in web-friendly formats such as PNG, JPG, PDF and etc. While these formats may not always meet the requirements for high-quality print or professional design projects. 
So, Canva Is A Good Design Tool?
Canva isn't the best web design platform, it's not suitable for professional businesses that need SEO, e-commerce, and blogging capabilities.
If you are looking to connect with a professional web design company in Malaysia, we can help. At Zumax Digital, we provide web design, content builder, mobile app development, digital marketing services and more. You'll find experts who can create sophisticated websites for your business and take you to the next level.
You are always welcome to contact us at marketing@zumaxdigital.com or 017-7885471 (WhatsApp available as well) to get a FREE consultation.  See you!