Taylor Swift in 2021 can be said to be very "high-yielding". Four albums were released in two years, including Folklore and Evermore, which were released in the second half of 2020, and Fearless (Rerecorded Taylor's Version), which was released in the first half of this year, and last week. Red (Rerecorded Taylor's Version) released.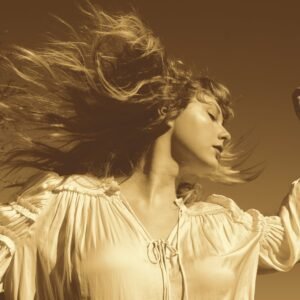 Taylor debuted in 2006 with a song called Tim Mc Graw. Few female singers who have been with him continue to be popular until now, and she is different from other female singers in that she continues to devote herself to music. In the industry. Like Rihanna, Katy Perry are active in the fashion circle and the beauty circle.
So why can Taylor be so successful? The marketing plan given to her by her team is indispensable! So let's focus on analyzing the two major marketing technique used by Taylor:
1.  TS brand establishment: the core of headwind growth
The most important thing is that Taylor Swift, a personal music brand, has a strong appeal, and its source is undoubtedly her long-lasting and profound integration of music and music.
Including in the "Reputation" case in 2018, the autonomous operation that almost cuts off the outside world is also to maximize the control of the brand narrative power. In a foreign media manuscript, Taylor Swift is even described as "the best person in the music world today. There is no arti
st of the image/brand."
On Forbes's 2020 singer income list, Taylor Swift ranked seventh with $63.5 million in revenue, and her old "counter", Kanye West, ranked number one with $170 million in revenue. one.
Although that is almost three times more than Taylor's income, most of Kanye's income comes from his clothing brand. For Taylor, who released two studio albums "folklore" and "evermore" in 2020, music It is her main source of income.
After signing a new contract with Universal, Taylor has 100% of the copyright of these songs. In today's age when many singers "support their families by sideline", Taylor seems to have become one of the few who rely on music to occupy a high position on the list.
Talor Swift's first re-recorded single "Love Story" performed well after the release. After its release on February 12, the number of streaming media broadcasts reached 5.8 million on the first day, and the number of paid downloads in 24 hours exceeded 10,000 times. The number of downloads exceeded the results when the first edition was released in 2008. "Love story" currently has more than 11.51 million views on Spotify.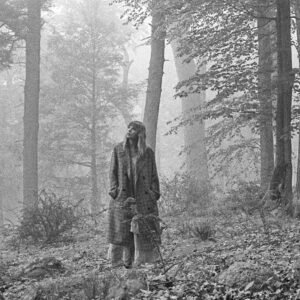 When it comes to personal music brands, someone will inevitably think of at least the name of Taylor's predecessor. Although this is not her ultimate goal, it can keep her in the headlines for a long time and seamlessly connect her personal life. Into the music composition, and if Taylor Swift stops here, it is actually not much different from most original singers and composers. But obviously, she didn't.
Whether it was the suppression of public opinion during the initial transition from a folk singer to a pop singer, or the pull with the Kanye family back then, "using adversity to create advantages for oneself" is definitely the core of Taylor's personal music brand establishment process.
For example, in the annual drama that Taylor was deeply trapped with Kanye West family for a year and
reversed many times, she once became the "white lotus" in people's mouth, and her social media was filled with "🐍" expressions.
But after Taylor retired on social media for a long time, she emptied his website and all social media including Instagram, Facebook, and Twitter. After this almost self-destructive operation, it let all the media all focused on Taylor's blank social media, waiting eagerly for her next move.
Two days later, a video of a snake appeared on Taylor's social media to announce the arrival of his new album period.
In the "Look What You Made Me Do" MV, Taylor calculates the new and old accounts together. In addition to Kanye West, this "counter-attack list" also includes the former Calvin Harris (song "This Is What You Came For" The issue of authorship) and Katy Perry (disputes over tour dancers), and the biggest victim of this is "old Taylor".
In the MV, you can see Taylor's classic styles from different periods before. The blackened Taylor turned the sour words of the keyboard guys against her into his own weapon, and rubbed the self that they had spurned under his feet, and sang: "The old Taylor is dead!"
No matter how you look at it, it looks like a hot-blooded heroine anime, and it also makes you pay attention to her music output. There is an inexplicable feeling of chasing drama. For her fans, every song There is a story and solid powder point directly related to Taylor Swift himself.
She used to be the girl next door, but she is also a darkened queen. She can be a lover, but she is also an excellent singer-songwriter. No matter who it is, at this moment in the shadows planning how to overthrow her again, she will find out, In the process of restructuring again and again, her brand has become more and more close to the degree of impeccable.
2.  "Hints Queen"
Before the release of Taylor's latest album "evermore", she laid the groundwork on social media. After the album was released in December, fans were surprised. As early as a month ago, Taylor had predicted the album in the photo. The names of the two songs "willow" and "ivy".
It's not an exaggeration to say that Taylor will fly like this kind of tricks, otherwise it won't be dubbed the "Queen of Eggs" by foreign media.
In October 2017, Taylor personally went to a fan's home in London, England to give her a gift. When you think Taylor can't be nice to his fans, in January 2018, Taylor learned that his fans were homeless due to divorce and were pregnant, so they bought a house and gave it to her.
This behavior is no longer petting fans, but "drinking fans"! After seeing these news, who doesn't want to become a fan of Taylor Swift?
In addition to pampering her fans, Taylor and her team know how to build a game mechanism for interacting with fans, emphasizing the ingenuity of hiding information in their social media, and fans are also happy to find out from these clues Can prove the clues of Taylor's new work.
On February 24, 2019, Taylor posted a photo of seven palm trees on Instagram. This photo immediately caused heated discussions on the Internet. Fans and media exclaimed: "TS7 is coming!" Taylor explained that after the album was released, she just finished the production of the album "Lover" on the day the photo was released.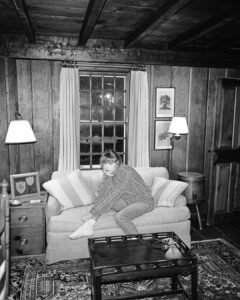 The two albums including "folklore" and "evermore" are called "sister albums" not only because of the continuity in style and narrative, but because of Taylor's hidden thoughts in the two albums, allowing them to interact .
The most obvious of these is the echoing of the MVs of the first singles of the two albums "cardigan" and "willow". The biggest easter egg is hidden in the track lists of the two albums. Careful fans discovered that the song "epiphany" in "folklore" is about Taylor's grandfather, and the song "marjorie" in "evermore" is about her deceased Grandmother.
Even in the "most unfortunate" year of 2020, she still handed over two high-quality albums, which gave us a little relief at the end of 2020.
When other diva are studying what kind of eye shadow color will be popular in the next season, Taylor has become more focused on music creation. This persistence also allows her to always maintain her competitiveness in the industry.
As early as in a TV interview in 2011, the 21-year-old Taylor once said: "Every song that a singer broadcasts on the radio will affect the next generation, so our behavior should take the lead."
Today, Taylor is not only the pop star holding the guitar, but also the person who promotes the development of the music industry. She knows how to use the characteristics of the Internet today to make fans active and have more effective interactions with them. She used herself as an example to provide a good marketing case for current musicians. This is what makes her truly a "master".