If you're looking to work as a freelance web designer malaysia, there are some specific conditions that you'll need to consider.
First off, you'll need a certain amount of experience, which varies depending on the type of work you do. For example, if you're designing websites for local businesses and organizations, then you'll need at least 2 years' experience as a web designer.
If you're doing graphic design work for clients or designing software applications, then your minimum experience is 5 years' worth of experience.
What is Freelance Web Designer?
A freelance web designer is different from full time web designer. They are typically independent contractors and may work on their own or as part of a team. They differ from full time web designers because they are not paid a salary, but rather by the project or hour. A freelance web designer's job can involve designing the site's interface, creating graphics, coding HTML and CSS of web page using a content management system (CMS), or a combination of these tasks.
Freelance web designers generally work with clients remotely via phone, email or video chat. Some freelance web designers specialize in particular types of projects such as e-commerce website design, landing pages design or mobile applications.
6 Steps to becoming Freelance Web Designer Malaysia
Step #1 Find Your Niche
Choosing a niche is the first and most important step to becoming a successful freelancer.
You can have all of the skills in the world, but if you're not working in an area that interests you and allows you to use your skillset, then it might not be worth it.
As a freelance web designer, you have a great deal of freedom in choosing your niche. You can work on projects that you're passionate about, or you can choose to focus on a specific industry.
If you're looking to make the most money and have the most success as a freelance web designer, it's important to choose a niche that is both popular and has less competition.
Once you've figured out what type of work interests you, think about how much time it will take for each project and how many projects you can handle per month. This will help determine how much money you need to make each month so that your business is sustainable.
Step #2 Create an impressive portfolio
The first step in creating an impressive portfolio is having your own website where you can showcase your good web design skills. You should include projects that are similar to what your potential clients may ask for. This will show them that you are capable of meeting their needs.
Another way to make your portfolio stand out is by including examples of the design works that you have designed in the past. This will allow them to see what you have done for other companies, which will help them decide whether or not they want to hire you for their own needs.
You can also add testimonials from previous clients who have been satisfied with their experience working with you on various projects over time."
Step #3 Set up a website
Firstly, setting up a website is actually an important part of your business as a freelance web designer. Here's why: You need to have a place where potential clients can find you and learn more about your design services.
A website is an online extension of your brand, and having one allows you to showcase the work you've done so far and build credibility for future clients.
This includes information like who you are, what kind of work you do, how much it costs, and how they can contact you.
The first step is finding a domain name. A domain name is your website address. Your domain name should be easy to remember, so that people can find your site when they search for it online. If possible, choose an easy-to-remember name like your name or the name of your business, so that it can fit your business.
Once you have chosen a domain name, you will need to purchase hosting space for your site. Hosting space is where businesses store their websites online so that customers can visit them from any computer with Internet access.
Step #4 Find your first client
Finding your first client as a freelance web designer can be tough. The key is to remember that you're looking for people who want to solve their problem, and not just someone who wants to spend money on pretty pictures.
If you're looking for your first freelance web designer client, here are some tips:
Ask your friends and family if they know anyone who needs a website.
Post in Facebook groups and communities where you think your target audience hangs out. (this is also a good place to ask for recommendations)
Create an account on Upwork or Fiverr and submit a proposal to any job postings that seem like they'd be a good fit for you.
Step #5 Network With Other Freelancers
The reason why a freelance web designer malaysia network with other designer based freelancers is because they can help each other in many ways.
The first way is by helping them with their problems, challenges, or issues. The second way is by providing them with professional advice and assistance on the projects that they are working on. The third way is by giving them access to new opportunities and contacts that they do not have access to otherwise.
There are many ways that you can connect with other freelancers, including attending meetups and conferences, joining social media groups centered around freelance work. Besides, you can starting your own local group for freelancers in your area.
For instance, if you are living in Kuala Lumpur, Malaysia, you may simply contact the freelance designers in your region directly by email or phone.
Step #6 Get paid and keep moving forward!
Last but not least, hiring freelance web designer is risky. You either get someone who does a poor job, or may be even worse, one who runs off with your money.
Therefore, the solution is to employ web pros who are reliable and are experts in their industry. You've found that in Zumax Digital, as our team is comprised of only the best web designers and developers. We guarantee you'll be satisfied with our work whether it's a new site or site revamp, or an e-commerce store.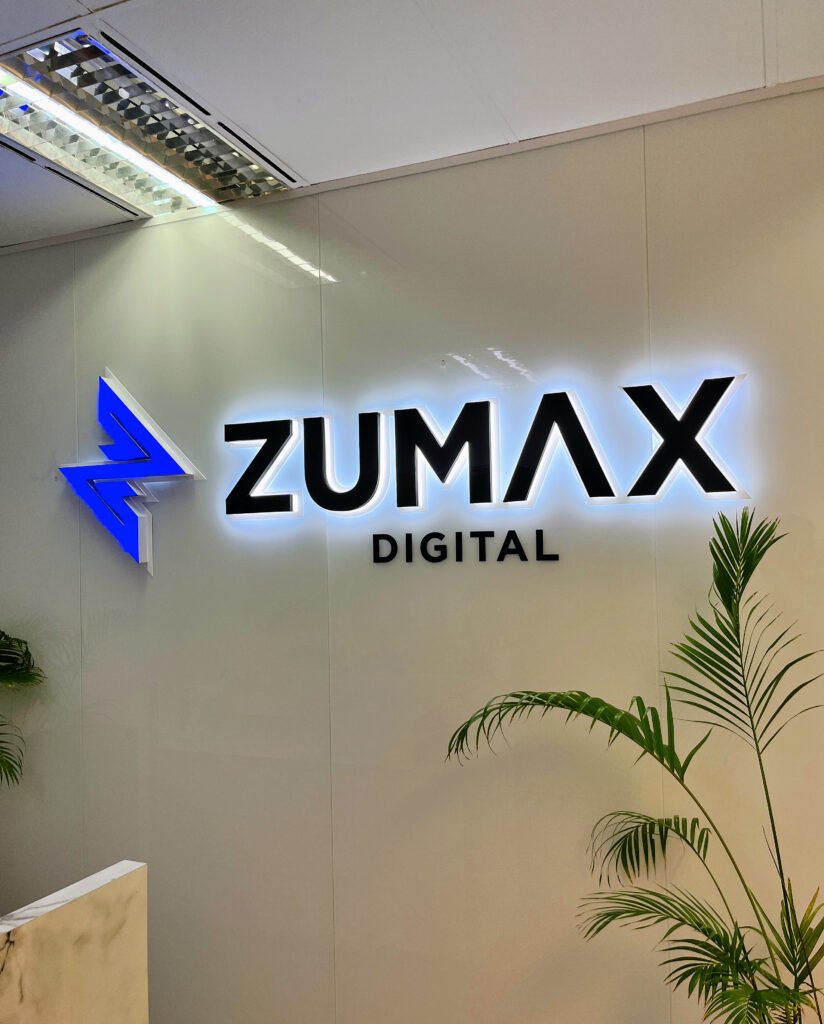 We will help you get a free consultation right away. Call us at WhatsApp 017-7885471 to talk to our customer service representative. As always, we have a team of sixteen hours ready to take your call.