What is On Page SEO and On Site SEO?
On site SEO is the act of making changes to your website's code so that it can be more easily crawled by search engines. On page SEO involves making sure that your website contains keywords that users might search for when looking for information about your product or service.
What formed On Page SEO?
#1 Titles and Headings Tags
Headings and titles are an important part of On-Page SEO, but they're also one of the easiest things to mess up. If you want more people to click on your link and read your article, then make sure that at least one of those keywords is in both your title tag and heading tags so that when someone searches for something related to what you wrote about (like "best seo penang agency").
#2 Meta Keywords
Meta keywords help optimise On Page SEO. By employing meta keywords, you can guarantee that the correct individuals view your page's content. It can let you track your search ranking. Also, if you know which keywords drive visits to your site, you may optimise for them to boost your ranks. Moreover, Meta keywords also assist create backlinks. Because Google will rank your pages better if other websites link to them utilising meta keywords from their own pages (which leads to more website traffic generation).
#3 Page Speed
For a website, page speed is really crucial. It's so crucial that Google has included it as a ranking feature. Google has taken steps to increase the loading speed of websites over time by providing a set of tools for webmasters and developers.
#4 URL Structure
The URL structure of your website is one of the most important factors in determining how well it will be indexed by search engines. The reason for this is simple: when a search engine indexes your site, it analyzes the content of that page and other pages on your site to determine what they're about and how they relate to one another.
The URL tells the search engine what's on each page, and if it's done properly, it can help the search engine determine where to place that page in its index so that users find it when they search for relevant terms.
Here are some things to keep in mind when creating seo friendly URLs for your site:
-URLs should be short and easy to read
-URLs should not include spaces or punctuation marks
-The directory should be readable as a word (for example, /blogging / instead of /blogging/index)
#5 Image Optimization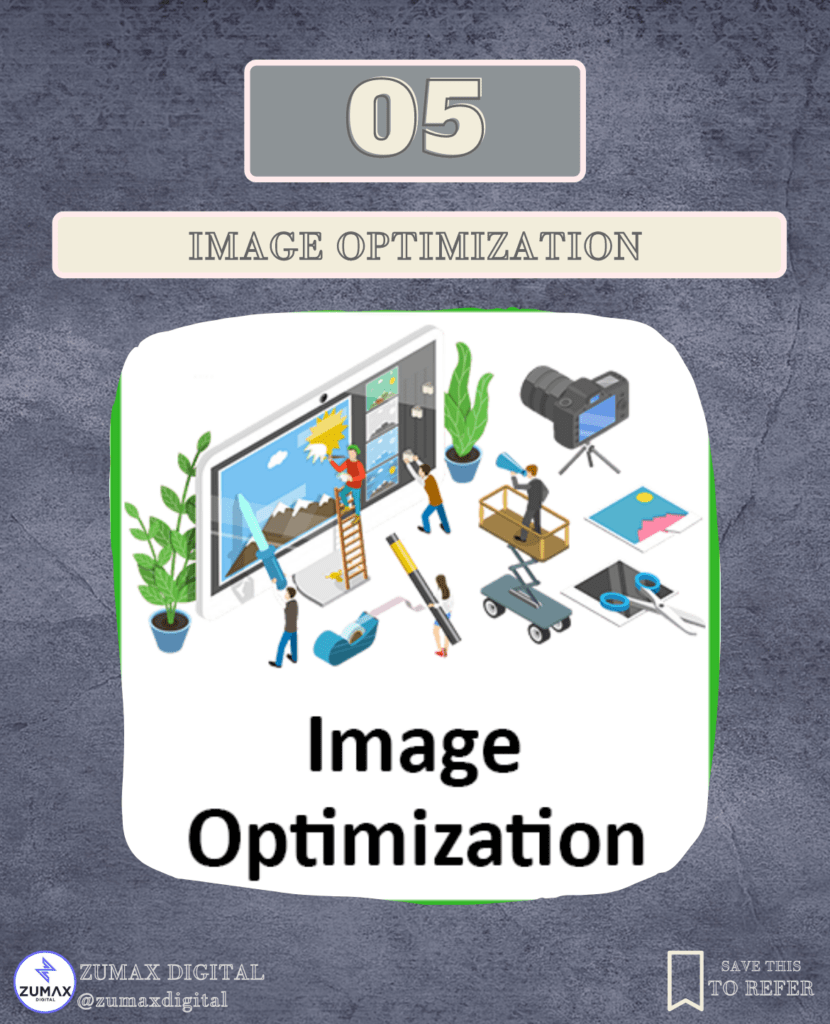 One of the SEO technique is Image optimization. It is a process used to improve the quality of images on a website. You can improve the visibility of that website in search engines and other places where images are displayed by using that image.
When you optimize an image, you are changing its file name, size, compression method, and other properties so that it can be displayed easily online.
Image optimization is important because it affects On Page SEO optimization. If your images are optimized correctly, Google will be able to see them more easily and therefore rank your site higher at search engine result than others that do not have optimized their images.
#6 Internal Links and Anchor Text
Internal links and anchor text are two important components of a strong performance website. An internal link connects two pages on your website, which helps people find your information faster. Once you've written a piece of content, make sure you're linking to it from other pages on your site.
Anchor text is the words in a hyperlink that point to other pages or pieces of content on your site. If someone hits "Learn more" at the conclusion of one of your blog entries, they'll be led to another blog post or product page.
#7 Canonical tags
A canonical tag is a piece of code that tells search engines which one of the many versions of your website you want them to index.
Canonical tags tell Google which version of a URL is the "real" one. If you have numerous pages with the same information and only one contains a canonical tag, Google will consider them duplicate material, hurting your SEO.
Additional Info: If you right-click to see a website's source code, Ctrl+F to search for canonical, and discover the above piece of code missing. Can say that the website's SEO is unqualified.
#8 Navigational Structure
Visitors can navigate a website's navigational framework. This includes a homepage, key content pages, and related pages.
Search engines use navigational structure to understand what your website's content is about. An effective navigational structure should:
-Make it easy for users to find what they're looking for by using clear headings and subheadings
-Be consistent across all pages
-Use keywords appropriately
It also refers to the path that a user takes from page-to-page on your site. If someone lands on a page on your site and isn't able to find their way back to the homepage, or if they have trouble finding other pages on your site, then that may hurt your SEO efforts down the line and could even lead to losing visitors altogether.
#9 Mobile Friendliness
Mobile friendliness is a crucial element of SEO. In fact, Google has said that it will be moving towards a mobile-first index in the future, which means that websites that are not mobile-friendly may see their search rankings drop significantly.
You can make your site more mobile-friendly with just a few simple steps. Here's how:
1. Make sure your content is readable on mobile devices.
2. Make sure the links on your site work properly.
3. Use responsive design for layout and styling.
#10 Sitemap Page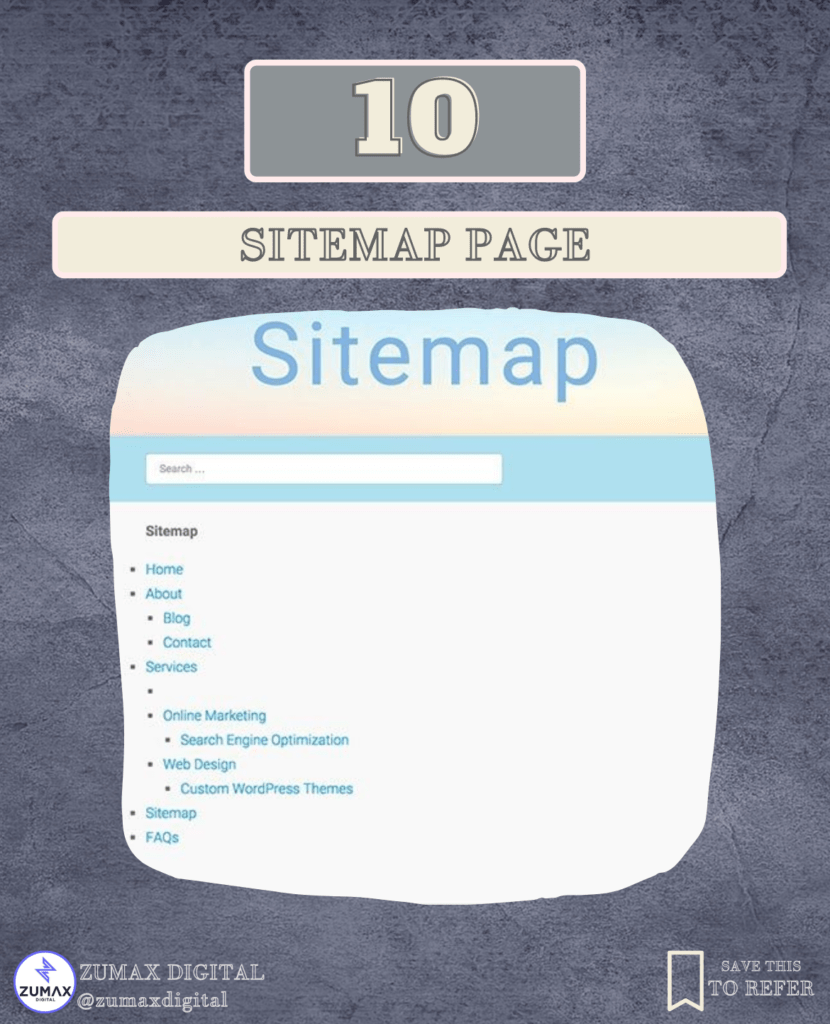 A sitemap is a file that lists all the pages on your website, and provides information about each page. Furthermore, Search engines use this information to discover new web pages and add them to their database.
Google Search Engine needs a sitemap file to know where each page is placed. If you don't have one already, we can help you create one for free.
#11 Content Strategy
Content strategy is the process of planning, creating, and distributing content on your website. It's a critical part of creating a successful online presence, and it can affect On-Page SEO in a number of ways.
Moreover, the content strategist will work with you to identify your target audience and their needs, then create content that addresses those needs. Content optimization will help your website be optimized in search engine, which will increase your traffic.
#12 Structured Data Markup
Structured data markup affects On-Page SEO because it helps search engines understand the content of your site. Structured data allows you to provide information about your business and its products.
Including contact information, prices, reviews, and more. Google uses this information to better understand your website and how it might assist customers locate items or services.
Who is the best SEO agency in Malaysia?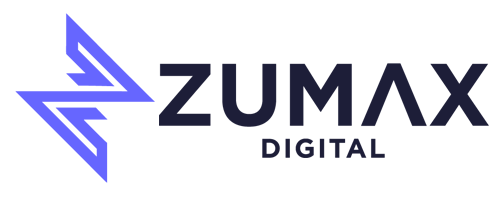 That must be us, Zumax Digital. We represents seo penang malaysia and we are a digital marketing company in Malaysia. Besides, we have a seo team which included SEO Consultants and SEO Audits to help you on Local SEO Services.