Many digital marketing agencies will wish to use solutions to assist them increase the traffic to their website or the website of a client. When they conduct an internet search, Google Search Console will also display as the first choice.
Unfortunately, most businesses do not understand how to fully utilise the potential of Google Search Console to enhance website traffic.
In this post, we'll teach you how to utilise Google Search Console effectively to boost your website's SEO and attract more visitors.
1.  Adding Your Website to GSC Account
You don't need to do anything more than go to the Google Search Console website and click on the Start Now button. Moreover, your account may hold up to 1000 properties.
2. Adding a Sitemap in XML
Upload your sitemap to the root folder of your website, with a name like sitemap.xml. Besides, by including an XML sitemap on your website, you enable search engines to crawl it more efficiently.
3. Google Analytics and Google Search Console are linked.
You must have the Editor position for the Google Analytics account you wish to link and the owner role for the Search Console account you wish to link.
4. Locating and Correcting Search Indexing Problems
These issues can negatively impact your search rankings by preventing the search engine from scanning and indexing your website's content.
5. Using Google Search Console to Fix 404 Errors of website
Bear in mind that not all 404 errors are created equal. You may safely disregard some of them and focus on the ones that are truly errors.
6. Fixing Soft 404 Errors in Google Search Console
These issues arise when Google's bot encounters what seems to be a 404 error document rather than content.
7.Fixing Server Error in  Search Console
The most typical of these is when your server times out during a crawl, generates an unexpected error, or appears to be offline. Utilize the 'URL inspection' tool to verify that the impacted URL is functioning properly.
8. Finding and Fixing Security Issues of website
As you log in to your  Search Console account, security flaws will be noted on the overview screen. Malware and trojans infected websites are the most prevalent security concern.
9. Finding Manual Actions and Requesting Review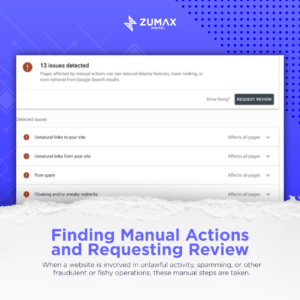 When a website is involved in unlawful activity, spamming, or other fraudulent or fishy operations, these manual steps are taken. These manual steps are often used when a website engages in unlawful activity, spamming, or other fraudulent or suspicious behaviour.
10.Mining Keyword Data in Google Search Console
In Digital Marketing, It offers you a complete picture of the keywords for which your website ranks, as well as the average position, clicks, and impressions (number of times your site appears for that keyword).
11. Finding easy-to-rank keywords
Long-tail keywords are more precise keywords (often three or more words) with lower search volume than generic keywords, but they are considerably simpler to rank for.
12. Google Search Console Link Reporting
Google Search's Links report enables you to track your website's link popularity.
13. Increasing Third-Party Backlinks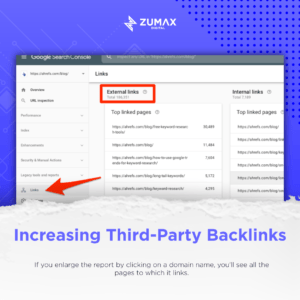 If you enlarge the report by clicking on a domain name, you'll see all the pages to which it links.
14. Boosting Internal Links to Rank
Internal linking enables search engines to comprehend the context and relationships between your website's many pages.
15. Web Vitals for Google Search Console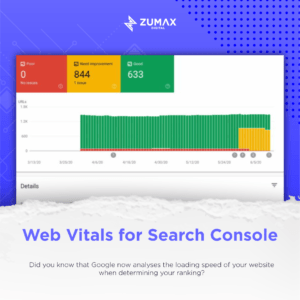 Did you know that Google now analyses the loading speed of your website when determining your SEO ranking?
16. Convert WordPress Pages to Rich Snippets
Google may display more information in its search results by using rich snippets or schema markup. These include star ratings, pricing, and user reviews, among other things.
17. Usability Testing for Mobile Devices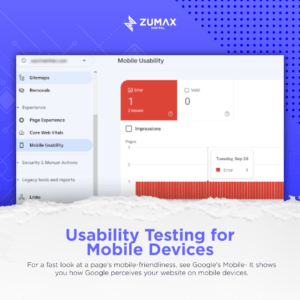 For a fast look at a page's mobile-friendliness, see Google's Mobile- It shows you how Google perceives your website on mobile devices.
18. Utilize the Search Console's URL Inspection Tool
If a page appears in Google search results, the URL Inspection tool in Google Search reveals information about it.
19. Taking URLs out of Google Search
You may also wish to delete stuff from Google Search on occasion.
20. Configuring Users to Have Access to the GSC
You may quickly add users to Search Console and grant them access to all reports without having to share your Google account information.
Are you interested in learning how to expand your website? , START NOW!