A lot of big companies, like Grubhub and Nike, are now using TikTok Ads to show off their products in new and interesting ways, like by making videos that show off their products.
The TikTok Ads platform is different from other social networks because it has more advanced placement and unique ad-creation tools. Make sure you use it well, and you can find your core users very quickly.
Make sure you follow the steps below to start advertising on TikTok if you think it's worth the money.
1 Become a member of a TikkTok advertising account.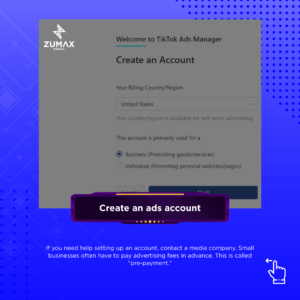 If you need help setting up an account, contact a media company. Small businesses often have to pay advertising fees in advance. This is called "pre-payment."
2 Make an advertising campaign for TikTok.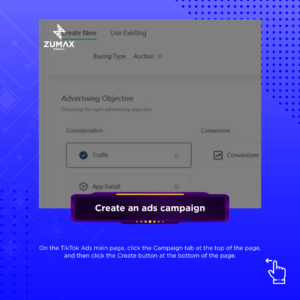 On the TikTok Ads main page, click the Campaign tab at the top of the page, and then click the Create button at the bottom of the page.
Next, pick the goal of the campaign.
This is what you want to do with your advertising. There are three ways to choose from: visits, conversions, and app downloads.
It's time to figure out how much funds the campaign will cost. To do this, go to "settings" and choose "daily budget" or "total budget."
3. Choose the location, details, and placement of the tiktok ads that you want to show on your site.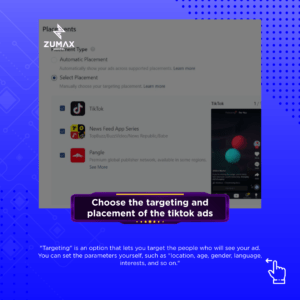 The next step is to make an ad group for your campaign, and then choose where and who you want to show it.
This is a lot like the Facebook settings.
Useful things are in the Tiktok advertising back end. You can choose which platform you want to use to promote your business. All the apps made by the same company, such as Vigo Video (only in India), BuzzVideo, News Republic, and so on, are on these platforms.
If you want, you can also choose "Automatic Placements." TikTok decides which platform your ads should be shown on in order to get the best results for you.
After you choose where the ad will be shown, follow the prompts to enter the specific information for the ad, such as the URL, name, image, and category. Also, you can choose up to 20 keywords to describe your website or app. This is how Tiktok will find people who are good matches for each other.
"Targeting" is an option that lets you target the people who will see your ad. You can set the parameters yourself, such as "location, age, gender, language, interests, and so on."
If you already know a lot about a certain group of people and want to target them as TikTok's target audience, you can make a custom audience for this ad by uploading the ID of a TikTok user. You can add your ID by uploading a CSV, TXT, or ZIP file.
4 Control how much money you spend on advertising.
Next, you decide how much money to spend on advertising, how long it will last, and what your goals are.
4.1 Decide how much money and when to advertise.
When you choose "Budget & Schedule," choose how much money you want to spend. You can choose how much money you want to spend each day or how much money you want to spend all at once (the total amount you are willing to spend in the delivery cycle). It is important to note that at the ad group level, the minimum amount you can spend each day and for the whole month is RM250.